Building Life Cycle Assessment
Building Life Cycle Assessment – Building and utilizing a structure for a long time has long-term effects on human health and the environment. The rapidly expanding science of life cycle assessment (LCA) illuminates these impacts in terms of their quality, severity, and length.
Building generates environmental impacts throughout its life cycle. The various stages of a typical life cycle as defined in LCA are production & construction stages, use stage, end-of-life stage, and externalized impacts beyond the system boundary.
In the building industry, LCA is commonly used to:
Help building owners make informed choices regarding sustainability and/ or resilience.
Evaluate design options by providing insight into materials choices and their environmental impacts.
Achieve green building certification (e.g. in LEED v4 or Living Building Challenge).
Assist in assessing the environmental benefits of new products and/or policy.
State that a system or product is environmentally preferable to another (to make a comparative assertion).
Compare to benchmarks to evaluate a building's performance.
Importance of Building Life cycle Assessment
A global viewpoint that Buildings are responsible for 39% of worldwide carbon emissions. Construction Industry must accept responsibility for their projects' environmental impact.
The building industry is faced with the challenge of providing better homes to people all over the world while minimizing the environmental impact of new construction.
Life-cycle assessment is a scientific process that can aid green building professionals in their attempts to construct more sustainable buildings.
Contact us here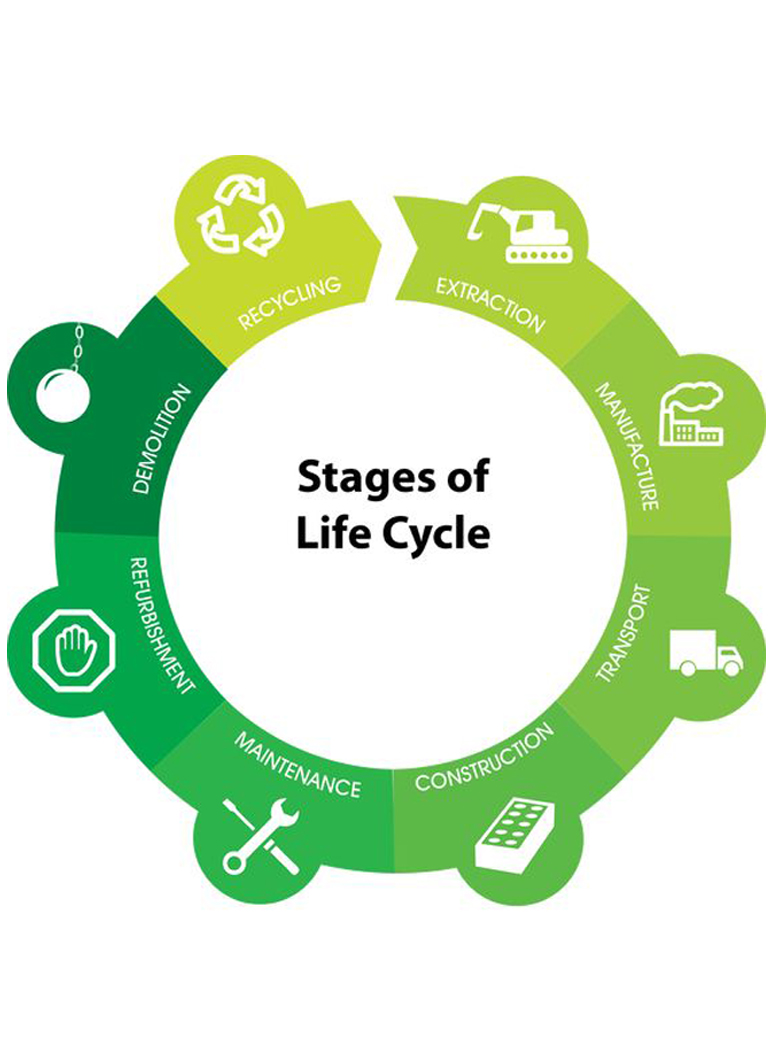 GCAS Services
GCAS provide complete Building Life Cycle Assessment Solutions with the latest tools and database
LCA Modeling
LCA Scenario Analysis
LCA for construction or building systems in general zed quantitatively
Environmental Product Declaration EN 15804
GCAS Advantage
Through independent research, GCAS gains new knowledge. This is used to develop products and qualifications to ensure that buildings are safe and sustainable. Our clients rely on our knowledge and services to achieve their social, environmental, and economic objectives.
Contact
Contact us today for help with your Building Life Cycle Assessment.
Meet The GCAS Experts
Contact our experts today to create Sustainable Business.